Jakub
Topic:
I am a minimalist when it comes to clothes. I use a so-called capsule wardrobe. Most of my clothes are black. Collecting data was very simple for me, and therefore enjoyable.
Data gathering:
Every time when I started getting dressed (excluding shoes and my jacket), I would start a timer. In 4 out of 7 days I used only two sets of clothes, i.e. for work and after work. In the remaining three days, there were also outfits for running and shopping / walking.
Data drawing:
Just as my wardrobe is minimalist, I chose a minimalist column chart with an additional layer of data showing the number of "outfits". The chart is black and navy blue like most of my clothes.
Klaudia's postcard:
Klaudia's postcard reminded me of one of my previous postcards from week 16 (theme "wardrobe"). Klaudia's shoes obviously stand out. After all, they are essential in the mountains.
The process: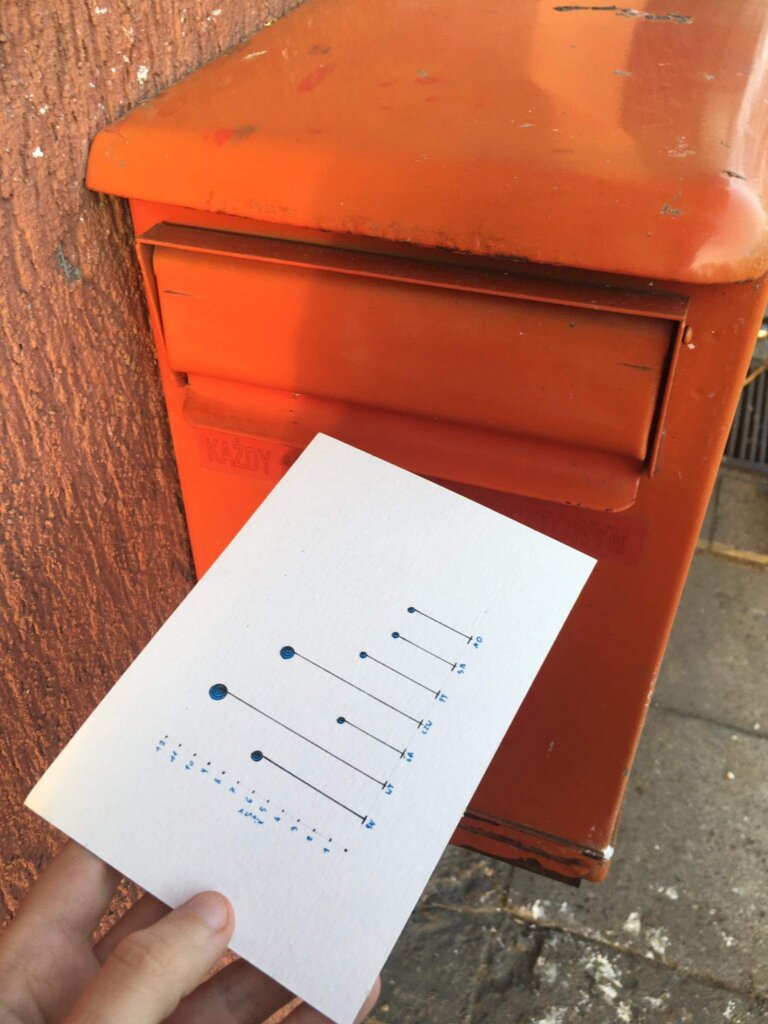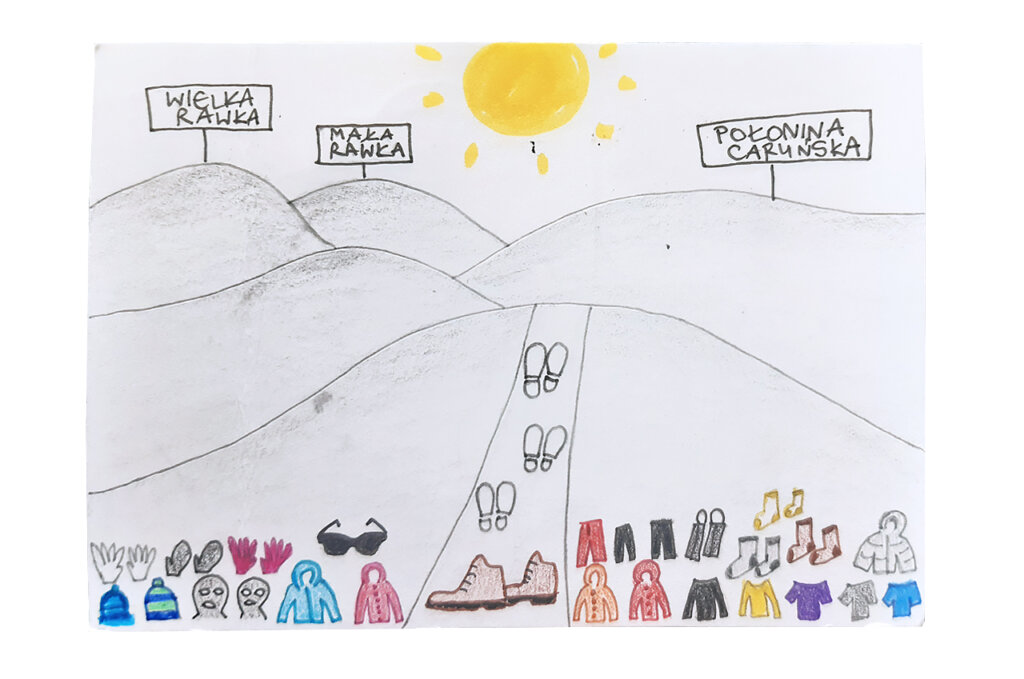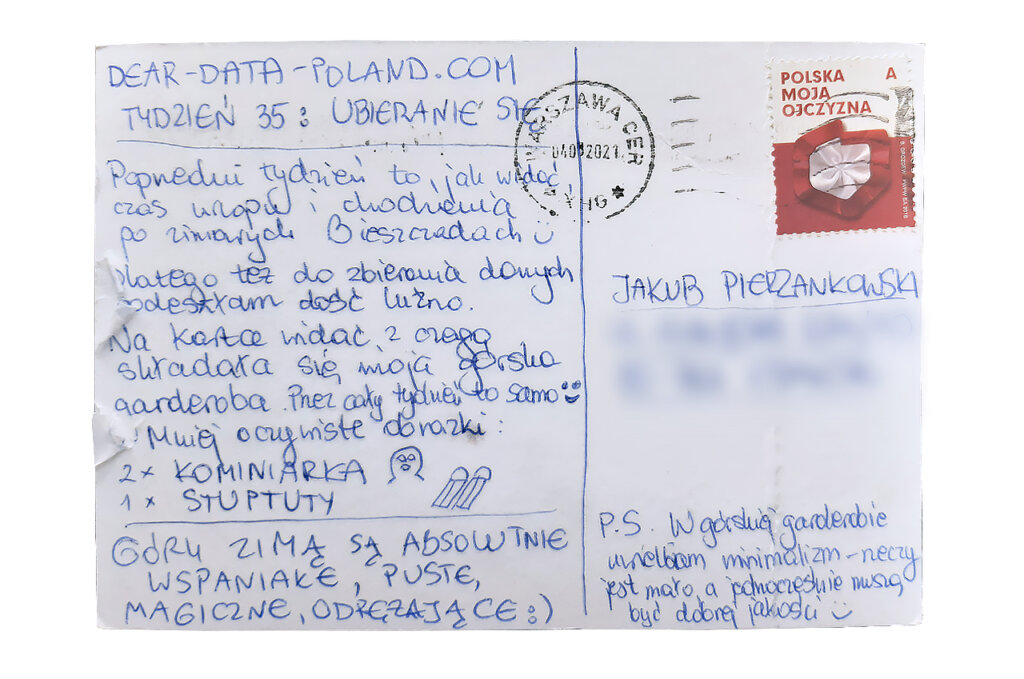 Klaudia
Topic:
This week I was on vacation in the Bieszczady Mountains, where I only took a very limited number of clothes (exclusively sports outfits).
Data gathering:
Honestly, this week, due to my vacation, I wanted to take a break from the diligent data collection. I only noted down what I was wearing during the whole week of trips and thought that I would somehow draw it 🙂
Data drawing:
I wanted the postcard to present not only data, but also the climate of the Bieszczady Mountains. I wanted it to be a bit more pictorial than usual. At the very bottom, I have drawn all the clothes accompanying me during several trips, (Mała and Wielka Rawka, Połonina Caryńska). The hills in the background reflect the shape of the gentle slopes of the Bieszczady Mountains.
Jakub's postcard:
I admire the idea of measuring dressing time, I probably wouldn't have thought of that. I'm curious what led Jakub to change his outfit so often on Tuesday!
The process: