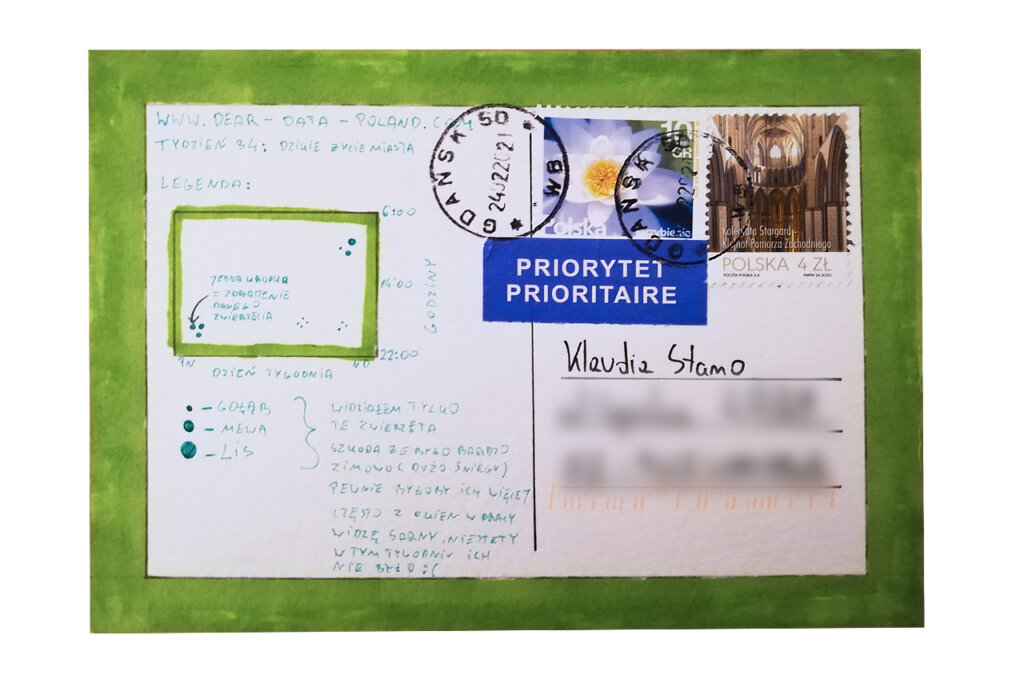 Jakub
Topic:
I waited for this week because I felt that I would have something to boast about. Deer come to the windows of my office very often (photo below). I already got used to them. Unfortunately, last week they did not appear 🙁 It was a very cold week. Low temperatures and snowfall did not favor people and animals, but I still managed to collect some data.
Data gathering:
I waited all week for deer, but I also watched out for other animals. I saw seagulls, pigeons and… a couple of foxes at the Shakespeare Theater in Gdańsk.
Data drawing:
The green border symbolizes the wild and mysterious area of animals, but sometimes animals travel to our urbanized (white) areas where we can observe them. All in all, I'm glad the weather was not that good this week. The life of wild animals in the city is so rich that with good weather I could have trouble processing all the data. 
Klaudia's postcard:
Klaudia's postcard made me smile. Surely drawing it must have been fun. It also has an educational value. Until now, I associated Warsaw mainly with wild squirrels.
The process: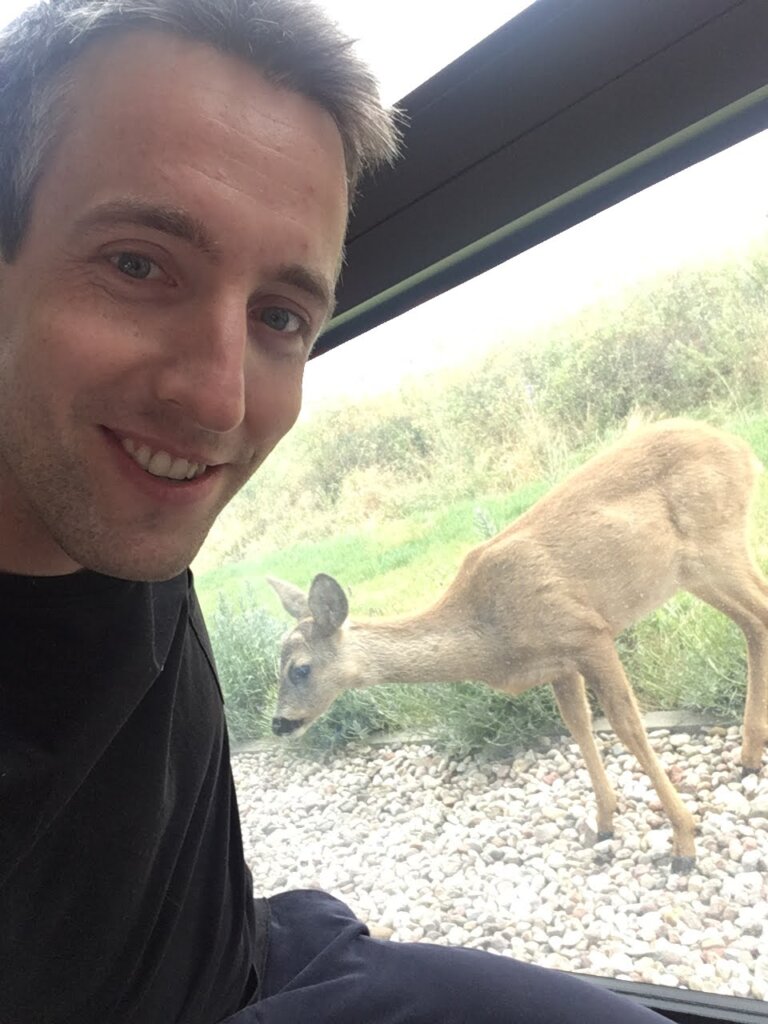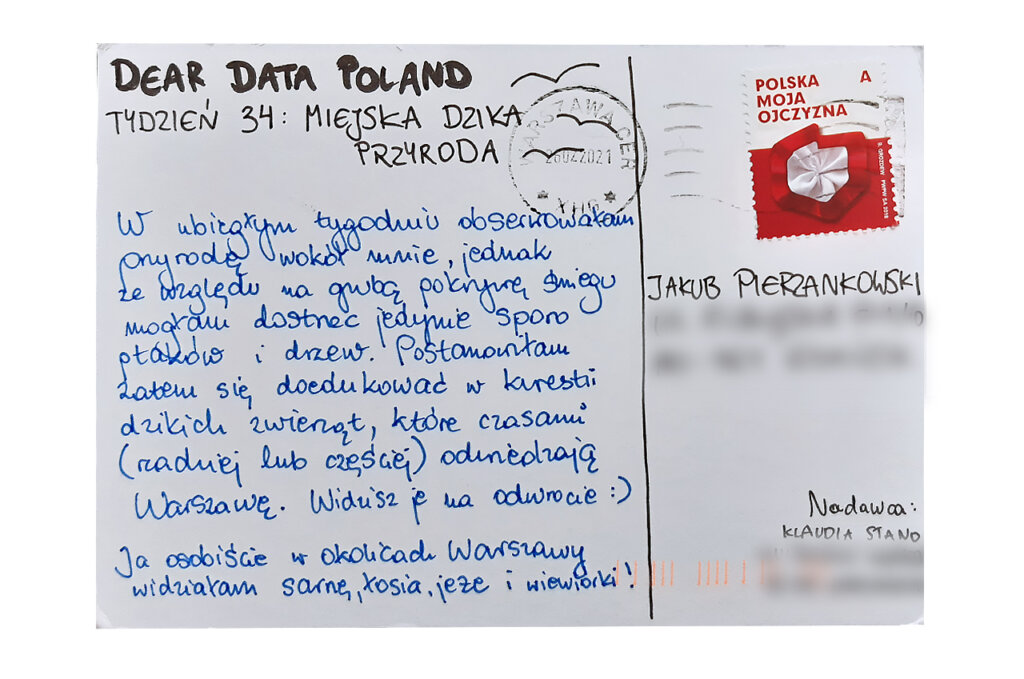 Klaudia
Topic:

Although I love spending time in nature, it is not so important for me in Warsaw. Probably because my focus here is on work and everyday life. I have been waiting for this week from the beginning of the project. I wanted to observe my surroundings more carefully.
Already on the first day I thought that nature observations would be difficult this week due to the thick layer of fresh snow lying on the streets. I was right. All week long I saw only birds – mainly pigeons and crows, animals that arouse the least of my curiosity. I spent seven days and more thinking how to design my postcard.
Data gathering:
During the week, I wrote down the birds I saw and the time of day. However, at the end of the week I decided not to use my data… They were just so boring for me. 
I started typing in browser terms such as "wild nature in Warsaw" in search of inspiration (even if they did not refer to the past week). I thought I might learn something new about my city. Initially, I wanted to present data on protected reserves, but finally I found the list of wild animals that can be encountered in Warsaw (even if not often). And I liked it!
Data drawing:
I really felt like drawing these animals. It was a huge challenge for me. I used the Internet where I was looking for tips on "how to draw a squirrel", "how to draw a pine marten". I am probably the most proud of the beaver, roe deer and badger.
Jakub's postcard:
Before reading the legend I tried to decipher the meaning of the postcard. I didn't succeed, but I really liked the green atmosphere of Jakub's postcard and the fact that the data resemble traces of animals 🙂
The process: