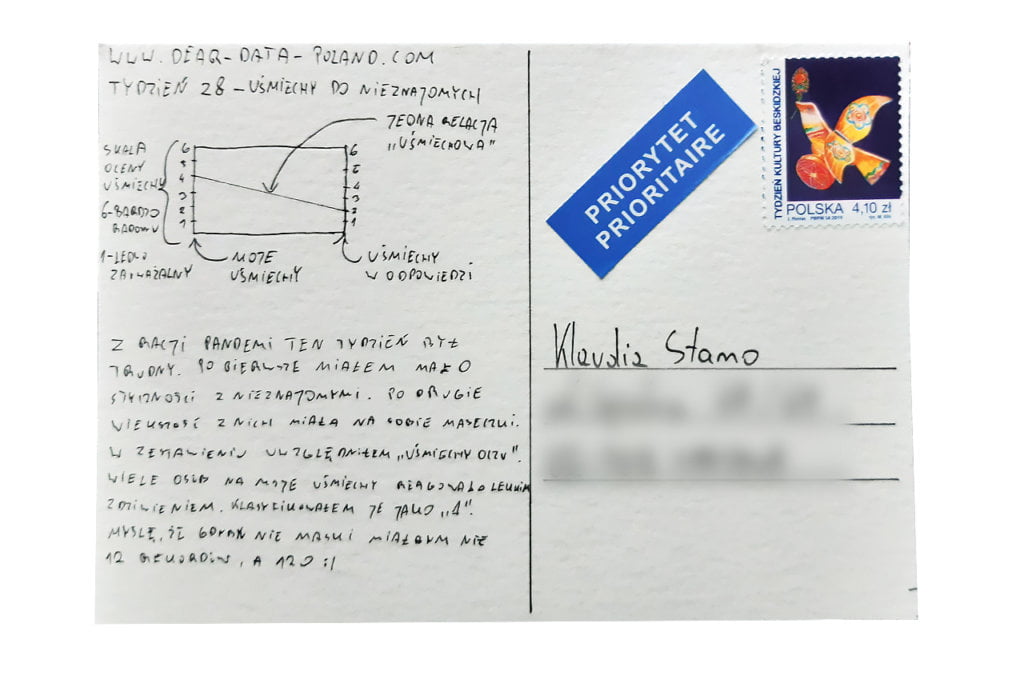 Jakub
Topic:
I'm definitely an extrovert. I build relationships with strangers quickly and naturally, e.g. with my neighbors, shop assistants or people in the same queue. I think I would fit into the American small-talk culture. The subject of smiling at strangers was perfect for me. The problem, however, was the pandemic and face masks.
Data gathering:
I set a reminder on my phone every hour to write down "smile" situations. The pandemic means that I don't meet many people. In addition, practically everyone is wearing masks. In total, I only counted 12 smiles at strangers. Very little. I described each smile in two dimensions: the intensity of my smile and the intensity of the smile I received in response. I used the school scale, where 1 meant a barely noticeable smile and 6 was a very warm smile.
Data drawing:
This is the first time I have used a slope graph. I think it suits well the amount and nature of the data presented. I know this is a subjective opinion, but the postcard illustrates that very often people react to strangers' smiles with caution. At least in Poland.
Klaudia's postcard:
I remember that on Monday, the first day of this week, I had the opportunity to meet Klaudia in Sopot for a long walk. I can see that Klaudia was tracking the data during this walk. I wonder what happened late in the evening that day?
The process: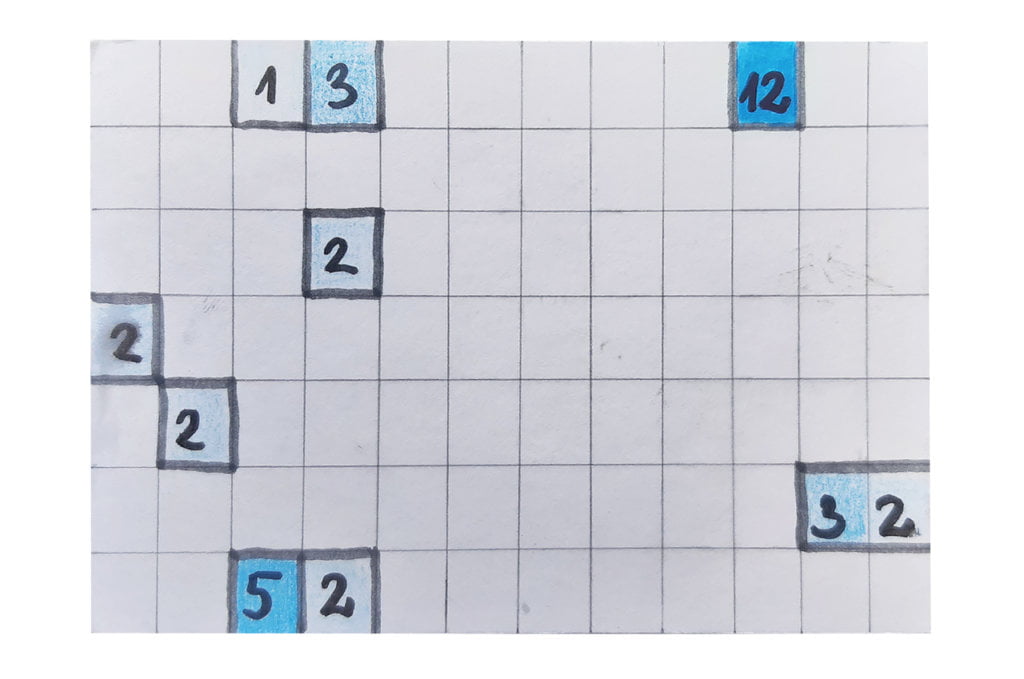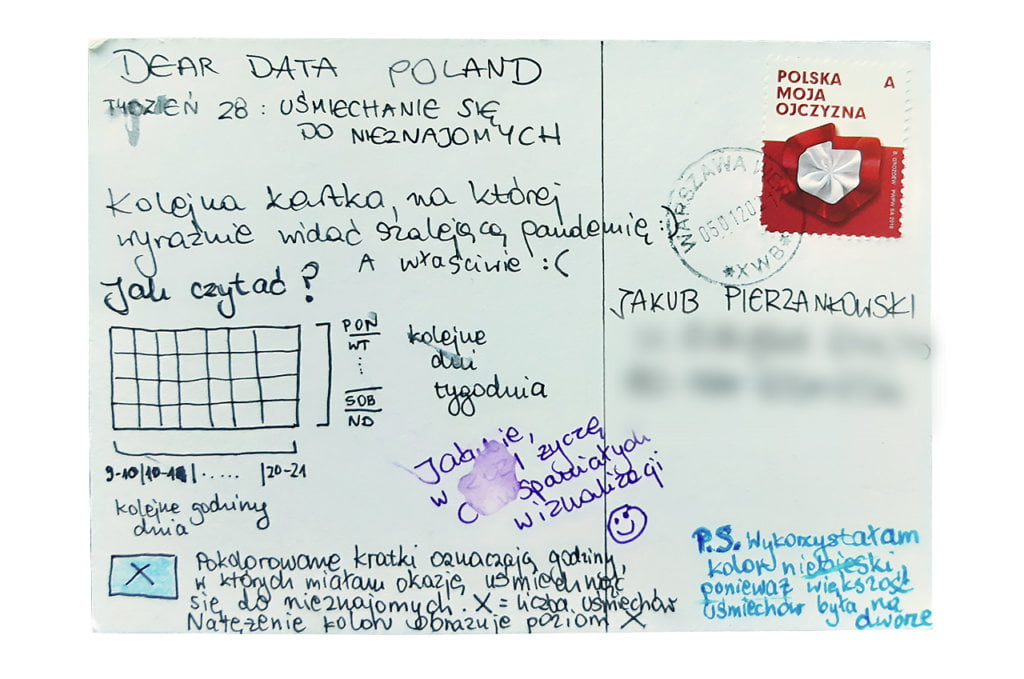 Klaudia
Topic:
I knew I was going to collect little data this week. Pandemic equals limited contact with strangers, let alone smiles.
I also asked myself a basic question: how do I check if someone smiled at me if every stranger I meet is wearing a face mask?
Data gathering:
Because of the problem described above, I decided to count how many times I smiled at strangers, regardless of whether the smile was reciprocated. The data was so scarce that it was not at all tiring to write it down every evening (which cannot be said of many weeks of Dear Data :-))
Data drawing:
Honestly, I didn't have much time on Sunday, so the postcard is minimalistic and a bit gloomy. The predominance of empty spaces illustrates well the current pandemic situation, which offers very few opportunities to exchange smiles with strangers. I think the postcard would look completely different at other times.
Jakub's postcard:
I really like this postcard. It is simple, yet creative. I am a fan of slope graphs. I admire Jakub for taking up the challenge of "evaluating smiles", especially in times of ubiquitous face masks. It was probably a good training on how to read emotions from the eyes 🙂
The process: