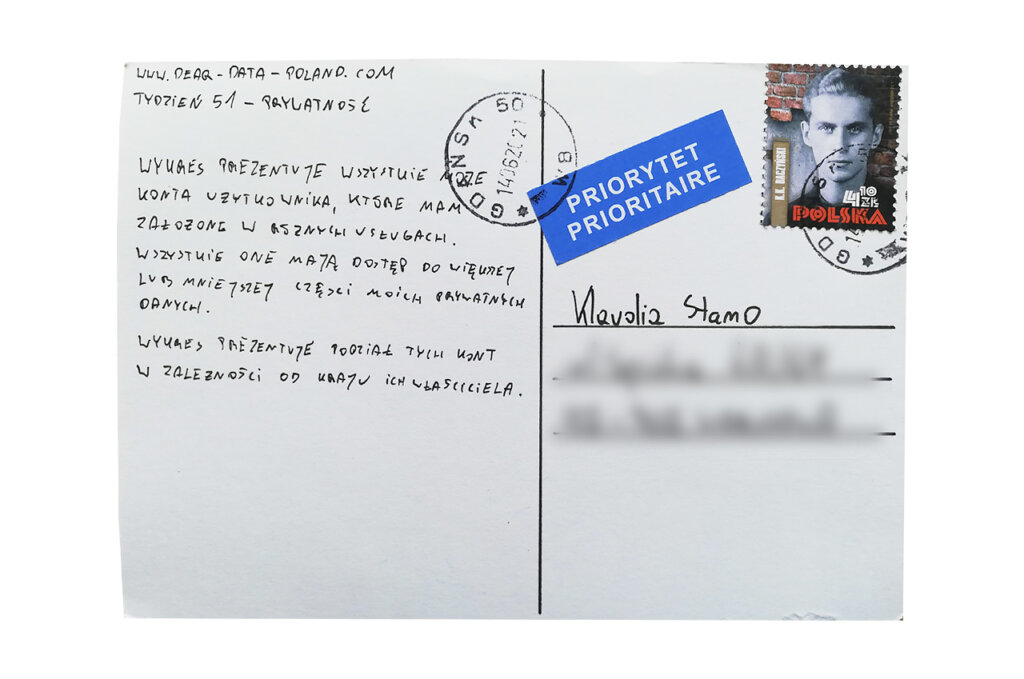 Jakub
Topic:
Privacy. I feel like this word will be on everyone's lips in the near future. A lot of people do not realize how much valuable data they leave as their digital footprint. OSINT (open-source intelligence) is developing quickly. Technology giants remind us every now and then to carefully secure our accounts, for example through two-factor authentication. In spite of this there must be probably a huge fuck-up for us to take a closer look at the data we leave on the internet.
Data gathering:
For at least two years I have been keeping a detailed record of my various user accounts. And most importantly I try to limit their number. I decided to use this data this week.
Data drawing:
I decided to check the location of companies that administer my data in various services. Two countries dominate: Poland and the USA.
Klaudia's postcard:
Klaudia approached the subject of privacy differently. This is why this project is so interesting. Klaudia's card is enigmatic and this is great – after all, the content concerns private matters.
The process: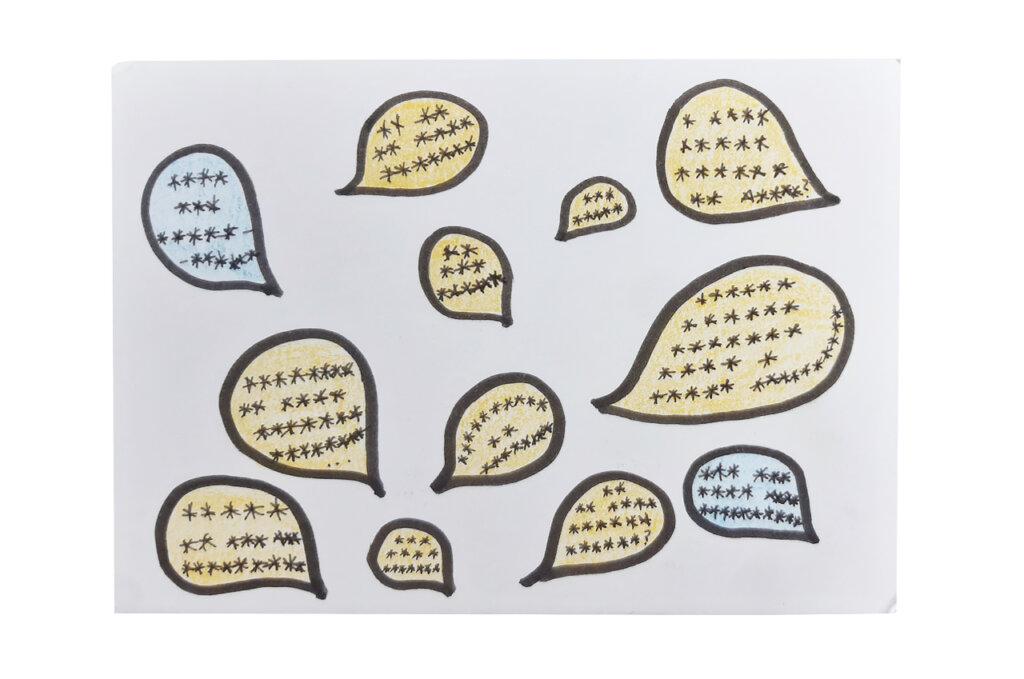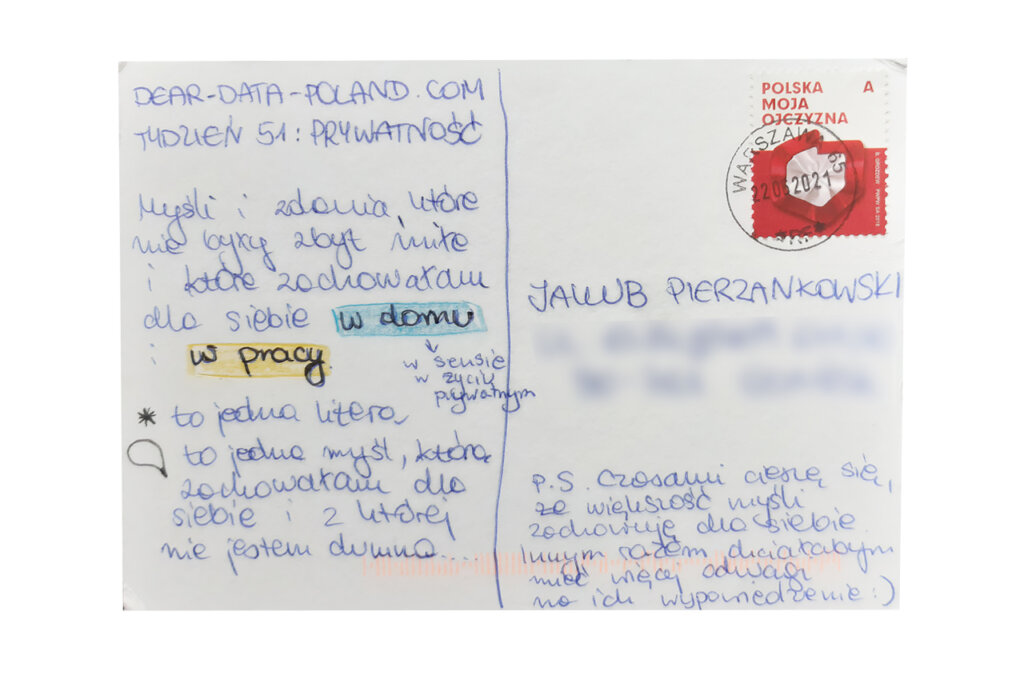 Klaudia
Topic:
I was wondering how to approach this week. I associate privacy with time spent by myself, but we have already covered this in week 30 🙂 I decided to look at my feelings, thoughts, beliefs, reactions. How many words have I spoken and how many have I kept to myself? How many thoughts were so private that I wouldn't want to share them with anyone else?
Data gathering:
On a regular basis I wrote down the unspoken thoughts and reactions that came to my mind in response to someone else's behavior. I suspect I have unknowingly omitted some data that I forgot to put on paper.
Data drawing:
I thought about the concept for a long time. I didn't want to reveal too much. After all, I did not say these words on purpose. That's why I used speech bubbles and encrypted secret sentences.
Jakub's postcard:
I really liked Jakub's approach to the subject. Internet privacy did not come to my mind. Gathering information on the headquarters of companies that administer personal data is an original and creative idea.
The process: