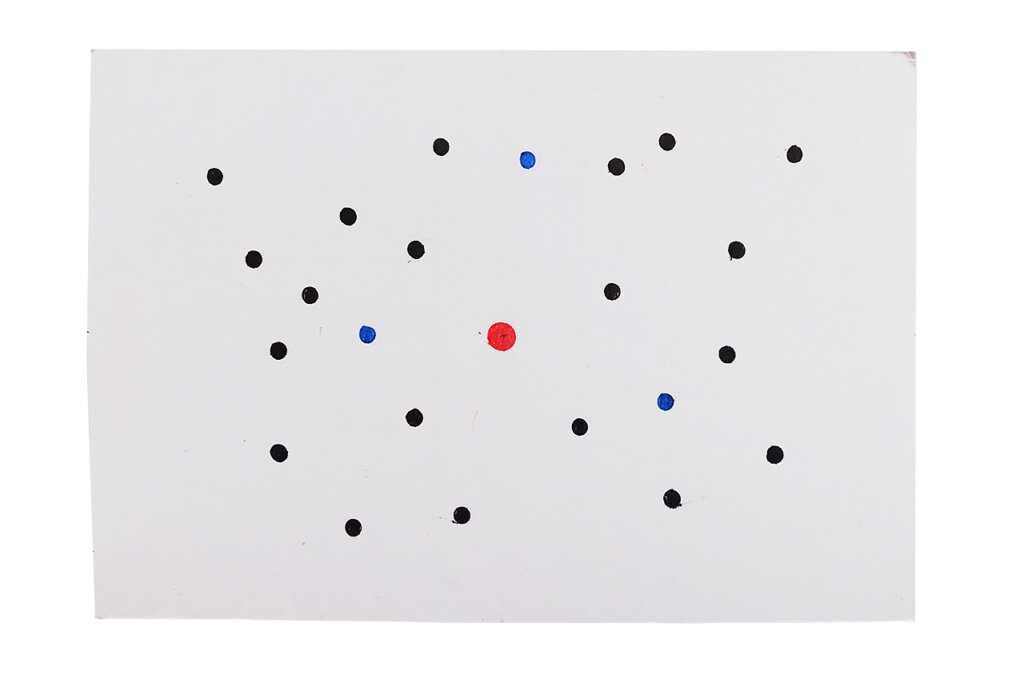 Jakub
Topic:
I love meeting new people. I enjoy the process of learning about people and changing my ideas about them. For me, it is one of the most fascinating phenomena, in which there are both positive and negative surprises.
Data gathering:
I focused my attention and senses on people. Who am I talking with? Are they newly met people or well-known friends? The vast majority of my interpersonal relationships were related to people I know well (family, close and distant co-workers). Last week, three new people appeared in my surroundings: a new receptionist at work, a newly met employee from another department of the company, and a car salesman with whom I talked for quite a long time.
Data drawing:
I expected that there won't be much data this week. Therefore, apart from newly met people I also counted my contacts in general. My chart shows both groups. Last week I met 23 people, 3 of which I saw for the first time.
Klaudia's postcard:
Klaudia's postcard and mine have a lot in common. Both present the same number of newly met people. Klaudia's postcard is much more creative… Thank you very much for your wishes!
The process: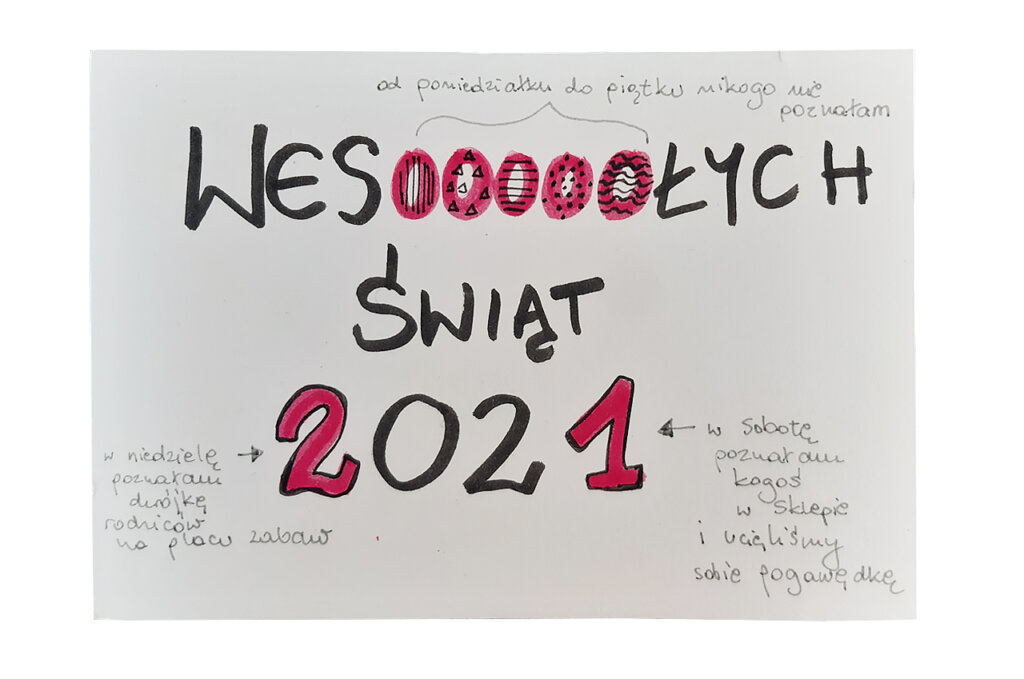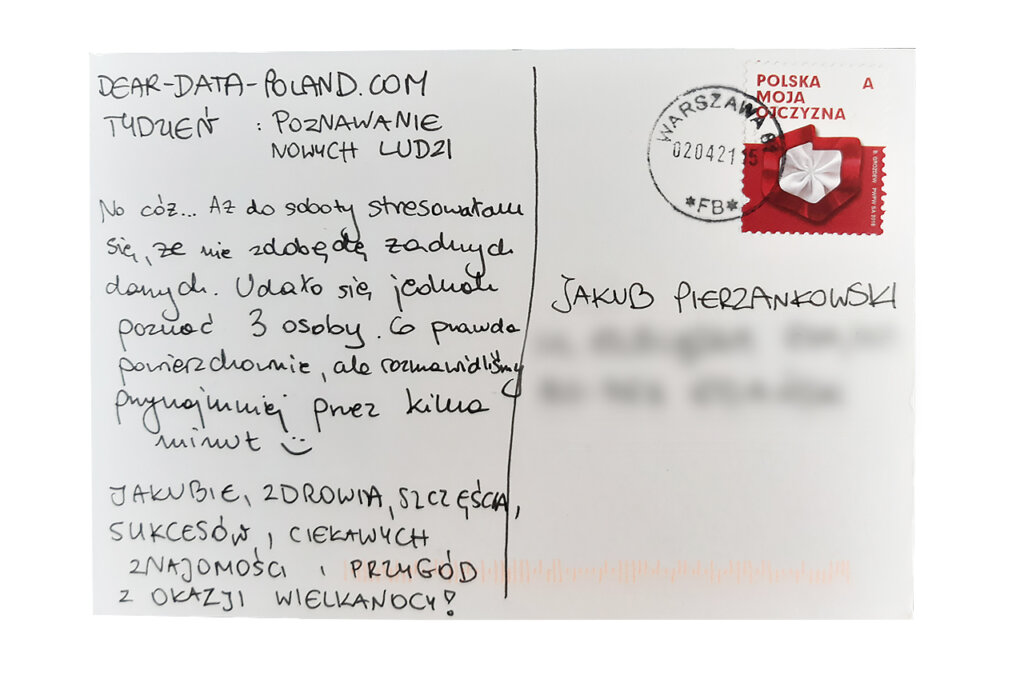 Klaudia
Topic:
Yet another topic in Dear Data that highlights the sad effects of pandemic. If I already meet new people, it's either at online events (which I didn't attend this week) or at a nearby park, store or playground. I regret that there are so few opportunities to establish relationships, even superficial ones. I value new acquaintances, because they are refreshing. I see great value in getting to know different points of view, experiences and opinions. Meetings and conversations with new people allow me to look at my own views from a distance, get interested in new fields and rethink some topics.
Data gathering:
This week I was actually "taking a break" from collecting data because there was so little of it… I didn't have to write anything down, I remembered the small number of superficial acquaintances that I made.
Data drawing:
When I wrote down the number of people I met in the following days of the weeks, I saw only the numbers 0,1 and 2 on the piece of paper. I thought that these numbers could be used to write the year 2021. As Easter was approaching, I created a simple postcard wishing Jakub all the best, and at the same time smuggling information about the few new acquaintances I was able to make.
My only regret is that I did not keep the postcard green and did not draw the Easter bunny!
Jakub's postcard:
I can see that Jakub also struggled to make friends this week. I am curious how much would this number differ if we did not have to spend so much time in isolation.
The process: