Jakub
Topic:
I enjoy thinking about the past. I analyze my mistakes and my successes quite often. From the very beginning of this project I knew how I wanted to approach this topic. Mostly because women shaped my personality. There was also another important aspect – I collected some of the data earlier.
Data gathering:
Back in university, when I was often unhappily in love, I decided to prepare a table with all my "love stories". Those crazy years 🙂 I managed to find this file and, after many attempts, I guessed the password. I updated the table for the last 8 years and this is how my postcard came to life.
Data drawing:
I wanted to show the number and the duration of my infatuations. The circles (and their diameter) present the duration. The circles often overlap, which shows that my feelings were not always stable. I just wish I had made a distinction between reciprocated and unreciprocated love stories. There were many more of the latter. Well, young people make mistakes. Today I am in a stable relationship with Agata and I hope it will stay this way forever.
Klaudia's postcard:
I read Klaudia's postcard with great interest. It is very rich in content and allowed me to get to know Klaudia and her life path better.
The process: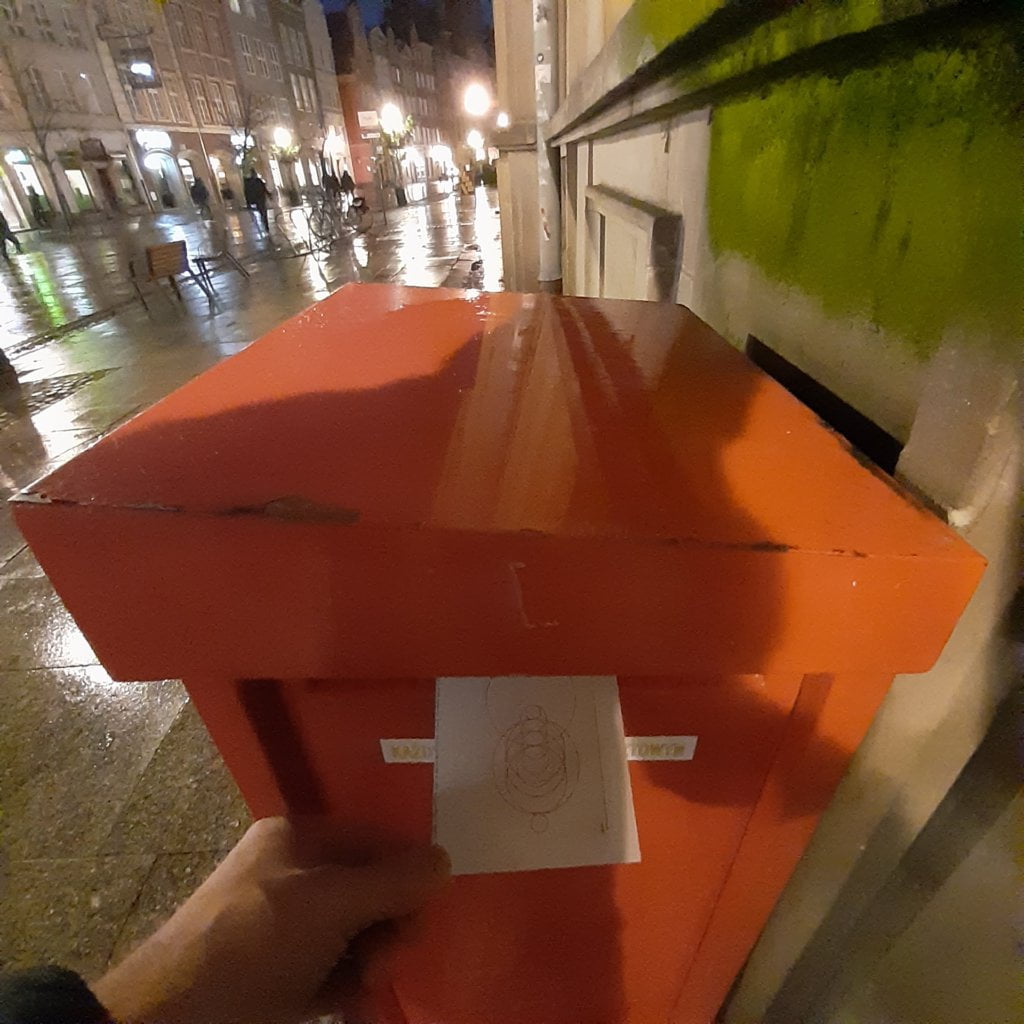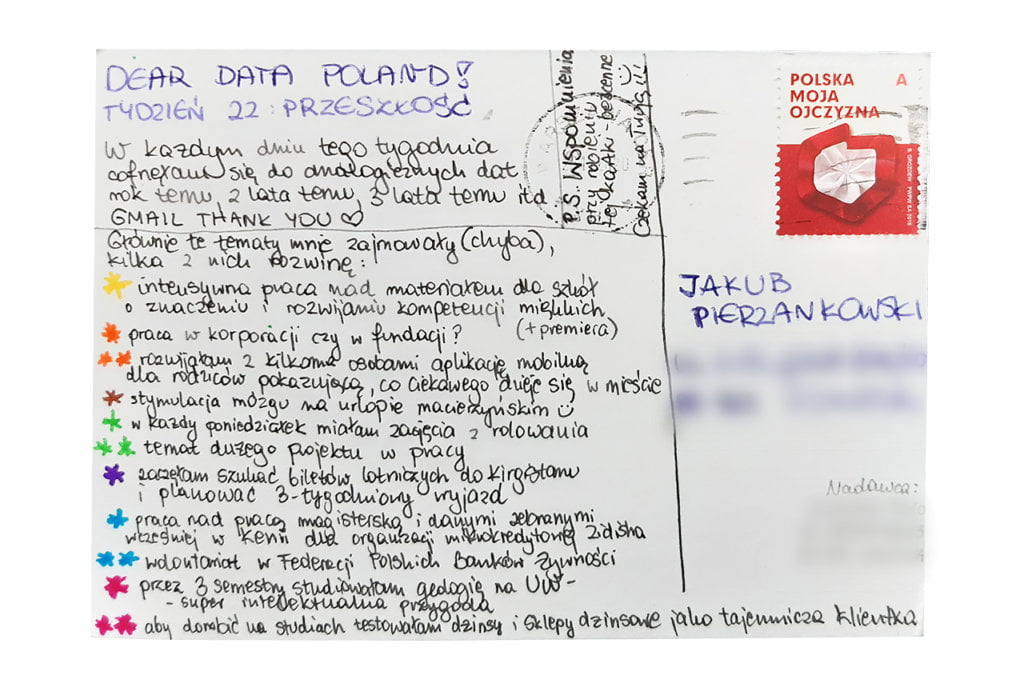 Klaudia
Topic:
How to show my past through the lenses of one rainy, November week? I wondered for a long time how to address this topic. Suddenly, I knew it. Every day of the week I would go back to the same November week a year ago, two years ago, three years ago etc. All in all I went back to 2013 and I must admit it was a compelling adventure!
Data gathering:
I don't have a good memory, so I had to rely on my digital footprint. My mailbox archive turned out to be the most reliable data source for this week. Fortunately, I write a lot of emails 🙂 I also looked at the photos on my phone. In this way, I found keywords that characterized my mid-November in previous years.
Those memories! I have almost forgotten some things and events, even though they were important to me not so long ago.
Data drawing:
I resisted using words on postcards for a long time, but this week I gave up. I also hoped that with a more self-explanatory visualization I would let Jakub get to know me better – and I think I managed to do it 🙂 I explained more thoroughly some keywords on my postcard because at first glance they could seem weird.
Jakub's postcard:
The postcard surprised me and made me laugh. I also remembered my school days and my own infatuations. I keep my fingers crossed for the open circle with Agata 🙂
The process: