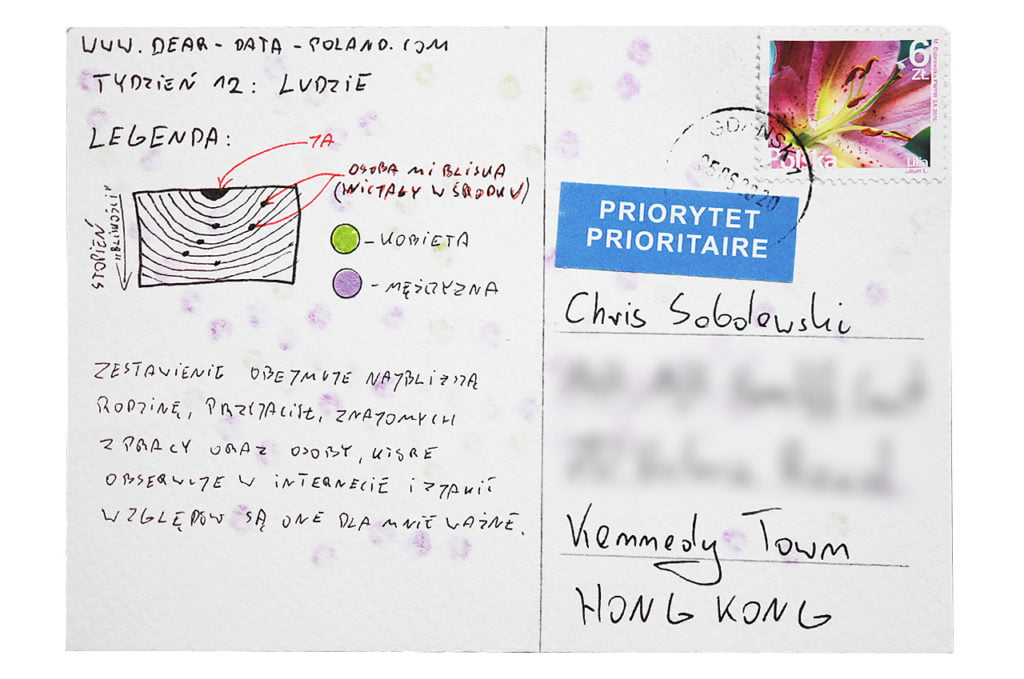 Jakub
Topic:
This week's topic was right up my alley. I'm a social animal. I enjoy interacting with other people and analyzing my social relationships in any way imaginable.
Data gathering:
I had this idea from the start — to rank my relationships from the most distant acquaintances to the closest of friends. While drawing the chart on the postcard, I was analyzing my contact list and people I follow on social media. I was also mindful of not falling into the trap of the availability heuristic.
Data drawing:
I like working with calipers. Ring pattern was most fitting here. It was a pleasure to work on this project.
The process: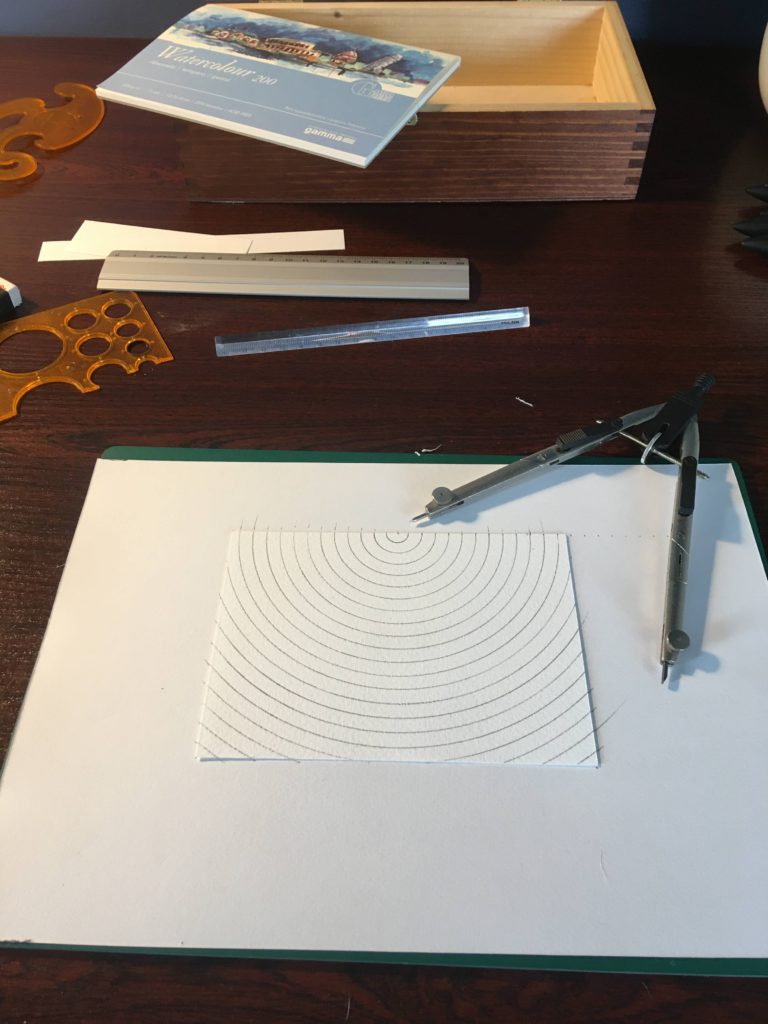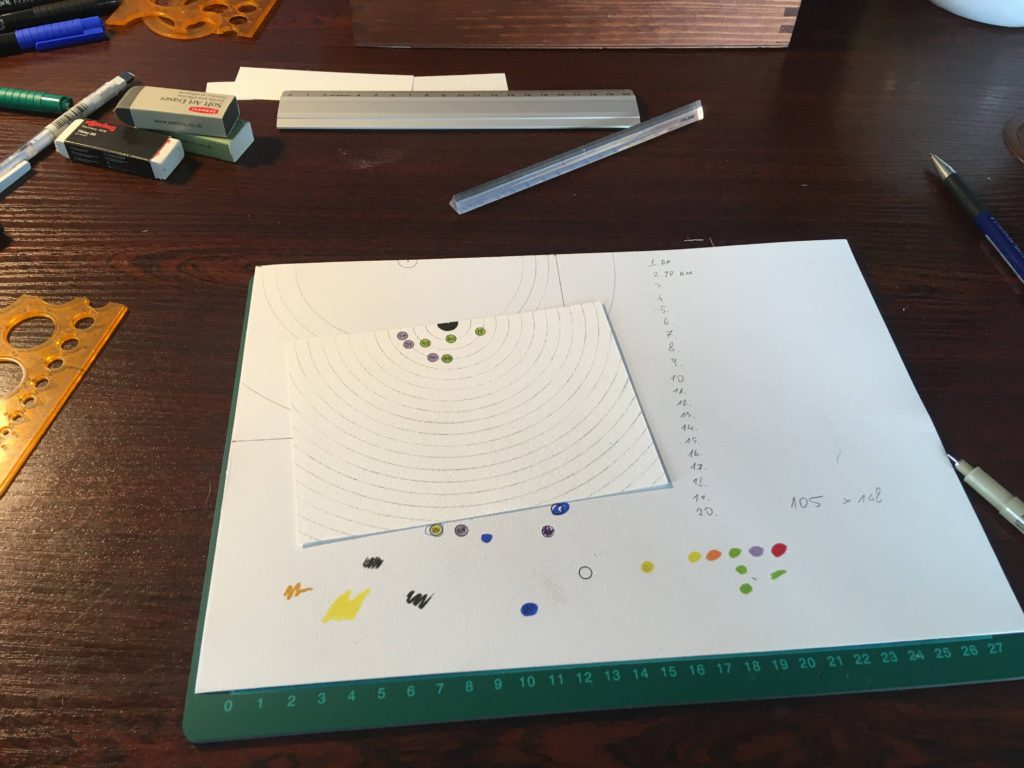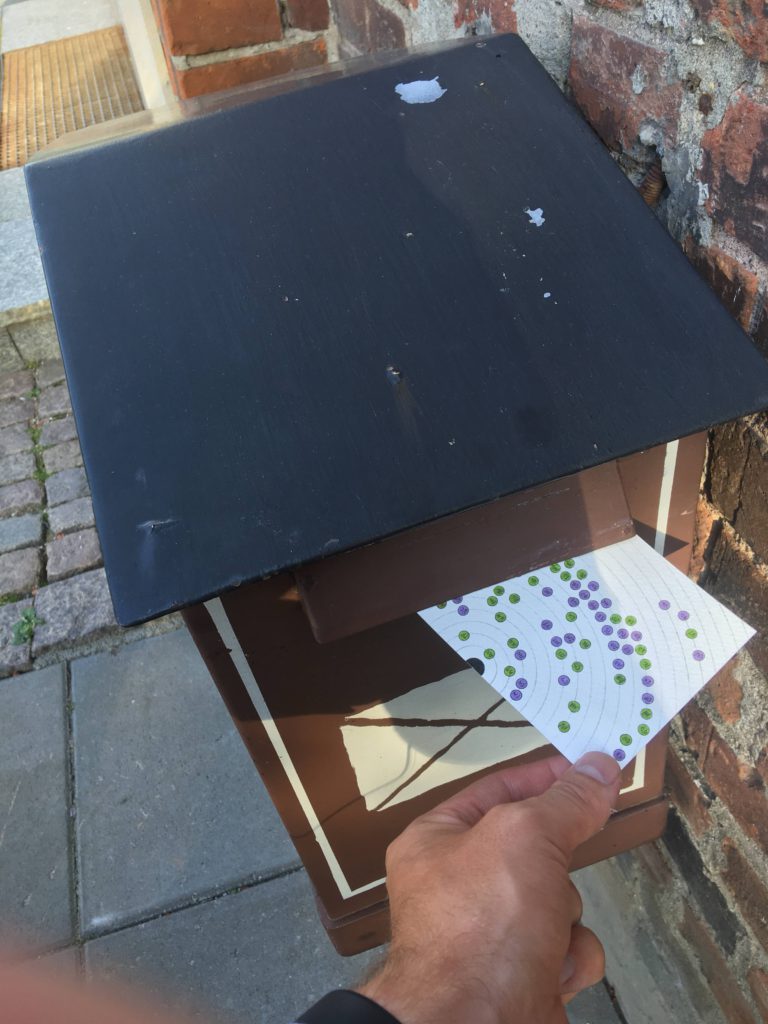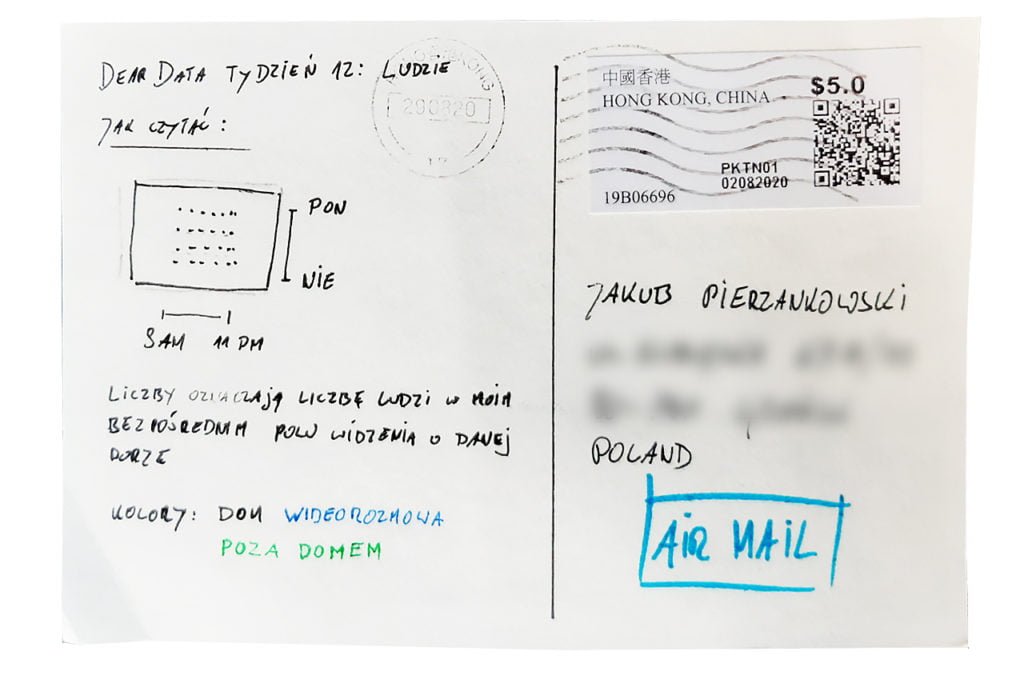 Chris
Topic:
I wasn't excited about this week's project. In Hong Kong we still try to be careful and leave home as rarely as possible. We limit out opportunities to meet other people, so this week's card contains data relating mostly to interactions with my wife.
Data gathering:
While the topic wasn't exciting, the data gathering process was!
I created a Siri Shortcut that would send me a notification each hour during the day. Upon tapping on that notification, I would get a prompt to enter the number of people in my field of view. That number would get saved into a specific note.
The process: